Android
Control your Android device from a Web browser with Airdroid
---
Airdroid is an awesome application where you can control your android device within a web browser simply. With airdroid you can take over most functions of the device but not only file sharing; you can also manage applications, read/write SMS and many more… I will give you simple guide on how you can utilize this application by using it.
See Airdroid in action [a simple video]
Installation Guide
All you need is a wireless enabled router or an access point (hot spot likewise where both PC & mobile can connect on the same network). But if you wish to connect directly to a laptop see my previous article to create a free wifi hotspot. Make sure your phone is connected to the wireless network and of course, the PC where you're going to manage them both in the same network. Installing Airdroid application is pretty simple as it follows;
First, download the Airdroid application by simply visiting android market, then install.
Once done & then open the application where you'll get an IP address with port number (IP ADDRESS:8888) and a self generated password.
Thereafter, go to the web browser on your PC and type the IP address with port number (e.g.: 192.168.40.54:8888).
You'll be directed to a webpage of Airdroid asking for the password. Enter the password given in phone and login.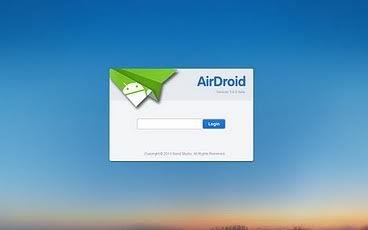 Well, now that's it. You're free to manage your device as you wish. 😀 😀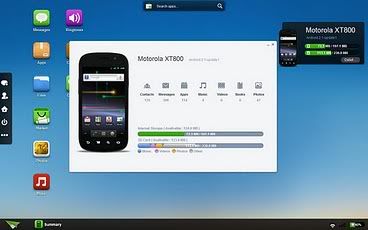 Geek Opinion: Since, this method works on a WiFi LAN connection where your smart mobile device & PC together. All the file transfers or sharing, managing… etc are pretty fast than a Bluetooth or In-fared. Try testing & feel the experience for yourselves. : )