Mobile
BlackBerry – An Overview of a Smartphone service
---
BlackBerry is a world renown mobile service, ideally designed for Business personals who are mobile. In other words, BlackBerry is a line of mobile e-mail and smartphone devices developed and designed by Canadian company Research In Motion (RIM) since 1999. These Smartphones function as a personal digital assistant and portable media player. They are primarily known for their ability to send and receive (push) Internet e-mail wherever mobile network service coverage is present, or through Wi-Fi connectivity. They support a large array of instant messaging features, including BlackBerry Messenger.
BlackBerry Key Features
– Service need to be enabled via the operator to use
– BlackBerry keeps you connected to the network all 365
– Send/Receive via Push mail service (no need of login to e-mails)
– Browser, Calender sync, Organizer & Blackberry Maps enabled
– Free BBM (Blackberry Messenger) Service worldwide
– Text, Social Networking & it's notifications
– BlackBerry Wallet, App world for Shop & Buy (more..)
BlackBerry Service Types
Even though Blackberry is a unique product, it's services are differentiate based on operators & regions. Most regional operators provide Blackberry service along with a DATA Plan & in some regions operators charge for blackberry service separately apart from their monthly billing plans. In South-Asian region, operators provide blackberry service without Internet access.. Below are the official service types for BlackBerry;
Blackberry Internet Service (BIS), is the most common service types used by all personals which allows to use Internet, E-mail, Streaming & Blackberry IM service.. etc.
Blackberry Enterprise Service (BES), is an enterprise enabled service which allows to use corporate e-mails via the users respective company. In the mean while user can benefit Internet, E-mail, Streaming & Blackberry IM service.. etc. These users device will be completely secured & handled by their IT or the respective handling divisions.
Service given by operators (not an official plan given by blackberry)
Blackberry Lite Service (BB LITE), is the lowest plan ever given by some regional operators for the users who really need E-mails & Blackberry IM service.. etc. But, users will not be able use Internet Services.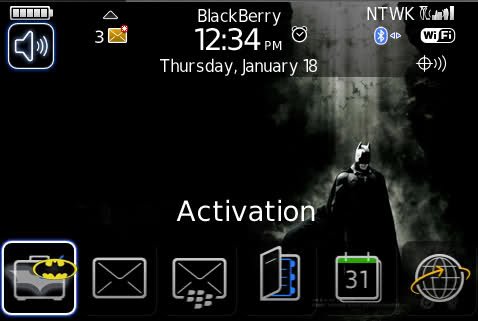 Note: Above said, benefits will not be available if you don't hold a blackberry service even-though you have a BB Smartphone.
Leave us a comment/reply below or contact us for more clarification regarding this product or if you feel like data's are inaccurate.