Freewares
Access your uTorrent client remotely
---
The latest uTorrent comes up with a new feature called Remote Access. In this tutorial I'll show you how to configure it. By the way it's easy.
Step 1
Click on the remote icon on the task bar of uTorrent, you'll be promped with the configuration window.

[/lbfenix]
Step 2
Check enable and give a username / password and apply. Also answer the security question if you want.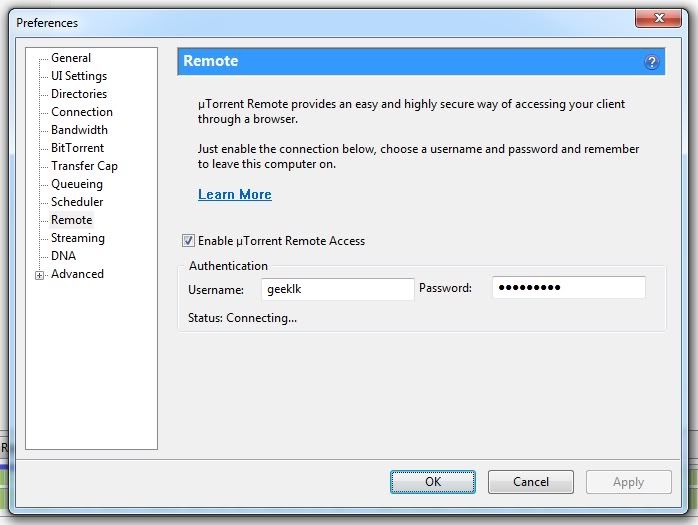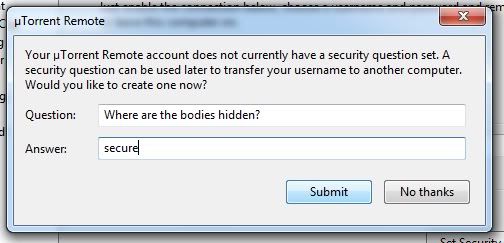 Step 3
Your client is configured to access remotely. Now open your favorite browser and go to the following link.
[box]https://remote.utorrent.com/[/box]
[lbfenix img="http://i1134.photobucket.com/albums/m608/irfadraz/uTorrent/utorrentlogin.jpg"]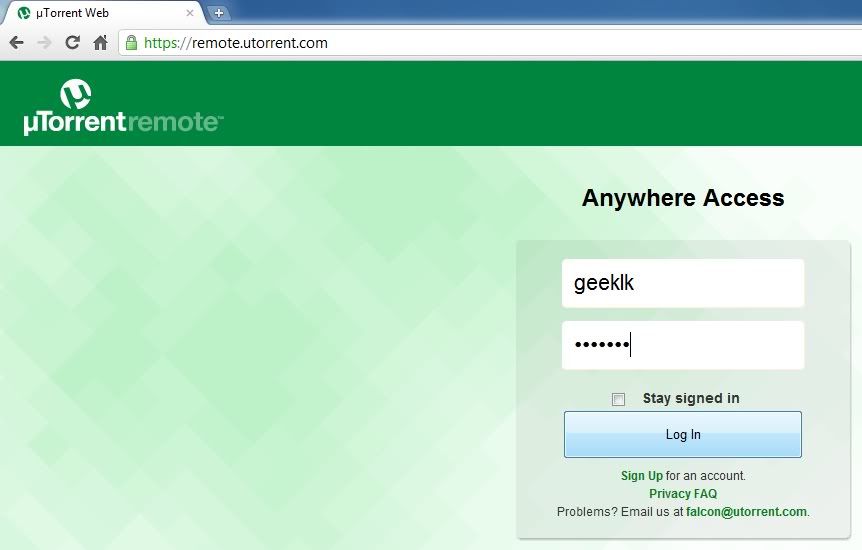 [/lbfenix]
Step 4
Login with the username / password you've just registered and see the magic :).
[lbfenix img="http://i1134.photobucket.com/albums/m608/irfadraz/uTorrent/utorrentweb.jpg"]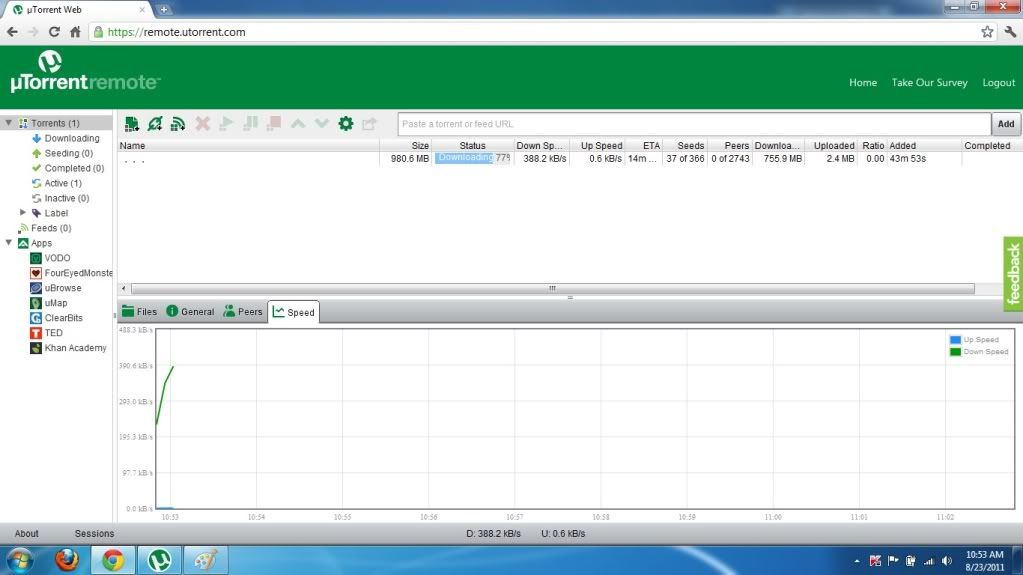 [/lbfenix]