Android
Tasker – A premium automation app for your Android smartphone
Tasker for Android helps taking the automation to the next level
---
Android is an astounding operating system with its open-source flavor. Its openness allows majority of possible operations but not all. This is where total automation solution such as Tasker walks in. Although the app provides a premium service, users are able to benefit its use for 7 days. Pricing is as low as $4.99 (one time) and some of the supporting apps (basically plugins and third-party apps) will cost you too, only if you need to unlock more and make the most out of Tasker.
What is Tasker?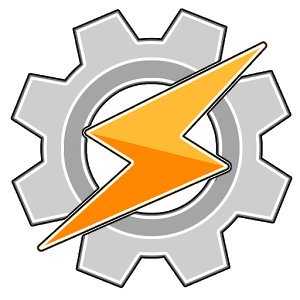 A nifty android application to perform tasks based on contexts (such as application, time, date, location, event, gesture). It predominantly controls the device without the need of a special home screen or rooting. Tasker works manually as well as automatically. It monitors the phone for contexts and performs tasks based on them. A profile stands as combination of a context and a task. This amazing application placed 3rd in the Productivity category in the Android Developer Challenge 2.
Want to turn on WiFi when you get in the car? Tasker can do that. Want to put your phone on silent/vibrate while you're at a meeting? it can do that, too. Want to text your loved ones when battery is about to die? yes! can do that, and many ofits plugins can do it even better. Tasker can replaces many apps for many people, if they delve into the app and understand its core.
How did I get along with the app?
As much as it is interesting to meddle with the app, its pretty much complex for any user at first. Especially, for those general users who wouldn't understand the codes and concept of the app. IMHO, the official website isn't even the easiest to digest. Nevertheless, I purchased the app sometime ago, but did not really had a time to meddle with or to actually use it. Furthermore, my smartphone was not really smart to have such a tremendous app running smoothly. 😀
It took some time to sync-in and understand the concept and then the ideas of my own started flowing in. I'd suggest looking at "Tasker 101 Tutorials", video playlist. The author had done an amazing work explaining top to bottom and is a real eye-opener. Nevertheless, if you are planning to use, or already using the app below are the key factors that you need understand and look at. Visit this link, and you'll find explanation for every aspect of the application. Guides and images are a bit older version of Tasker, but the feature/option explanations are pretty much the same as it is now.
What have I done with Tasker?
Opportunities with Tasker is endless. I have managed to work with some location based and time based profile contexts. Even using variable made me learn more and more. A screenshot of my profile contexts are seen below. There are many websites and video logs about Tasker and its usage and as linked above, you may visit to explore more. I'm hoping to root my device to get more things and shall duly update some of my works here in this post. Keep an eye on it and till then adios!