WhatsApp is the first most commonly used messaging platform to date, while some claims it to be Facebook Messenger. Either way, both of them belong to the same company, who happens to be the key leader in Social Media. Yes, you have guessed it right!
While that debate is ongoing, I have discovered an interesting issue that went unnoticed on my secondary WhatsApp account. Now you may question, what in the world is "secondary". If you did not know, most of the current Android phones now support certain applications that can have multiple instance. In short, it is called parallels.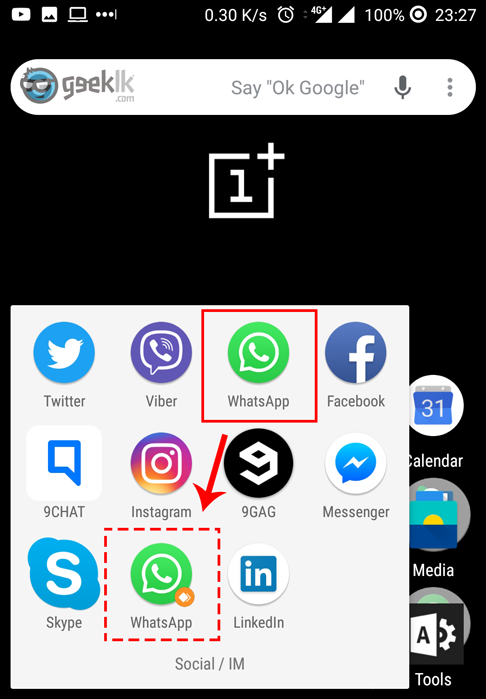 Long story in short!
I recently opted for a new challenge and I had to start using my new company given number by ditching the existing. For some reason, I did not want move my WhatsApp from the existing number to the new one, but convinced to move my Viber. While thinking of what to do, I noticed, I can simply run another instance of WhatsApp having my second number activated. How cool is that now!
Without a second thought, I activated and it was all fine until I noticed that some of my newly added contact were not picking their names, but the number. I was quite astound to see what I didn't notice all this while. My inner thought said, it is a simple issue, just Google it.
What was the issue?
There were few work around but I was not interested to meddle with tweaks. Hence, started digging more about how I can overcome this WhatsApp issue and found an easier way while reading over some comments on a forum. As I'm writing this a bit late, I have unfortunately missed the link from where I found to reference.
Nevertheless, the SOLUTION IS AS SIMPLE AS adding the said contact and refreshing it over second WhatsApp (parallel app) instant. Below image journey will explain how it is done, if you do not understand.